Victoria Train Station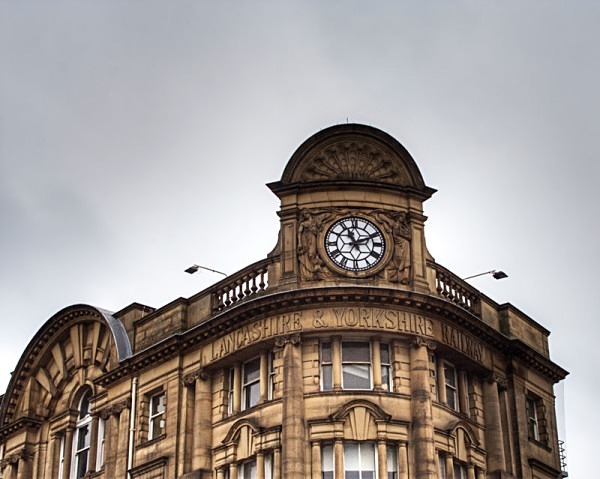 Manchester Victoria station in Manchester, England is the city's second largest mainline railway station and one of eight Metrolink stations within the city zone. It is situated to the north of the city centre on Hunts Bank, close to Manchester Cathedral.

The station largely serves destinations to the north and east of Manchester, with some trains to Liverpool, mostly on the original Manchester to Liverpool line. The line to Bury was converted to light-rail operation in the early 1990s when the Metrolink tram system was created, with the trams switching to on-street running once they emerge from Victoria Station, and continuing southwards through the city centre either to Piccadilly Station or to Altrincham. Phase 3 of Metrolink involves the conversion of rail routes from Victoria to Rochdale via Oldham to light rail. Completion of the conversion of this route is being staged; during June 2012 the line as far as Oldham Mumps was opened, and services were extended to Shaw in December.

Most trains calling at the station are operated by Northern Rail, except during engineering works, when some trains are diverted from Manchester Piccadilly. A £30 million modernisation programme lasting for two years will start on 4 March 2013.